Objecthood is a multidisciplinary Swedish design group working in the fields of industrial design, product design and interior- and exhibition design. Our strength is concept and idea generation for new products, that we elaborate into unique objects. Welcome to our hoods!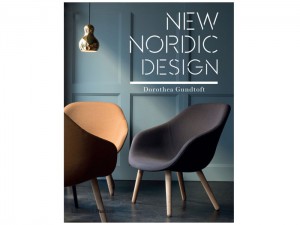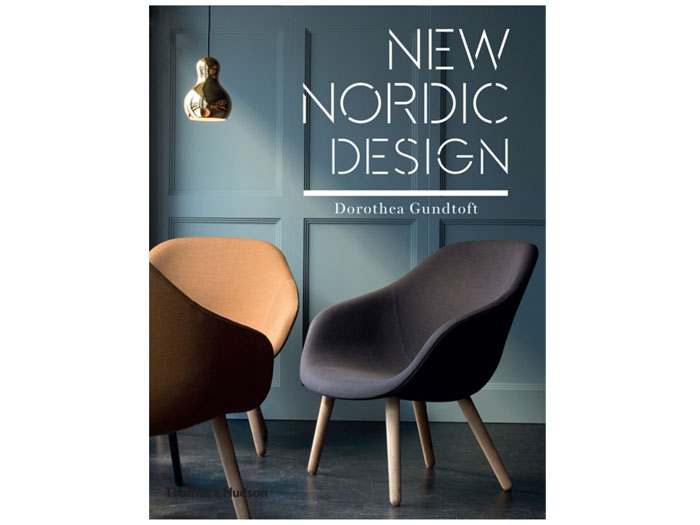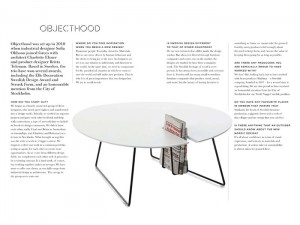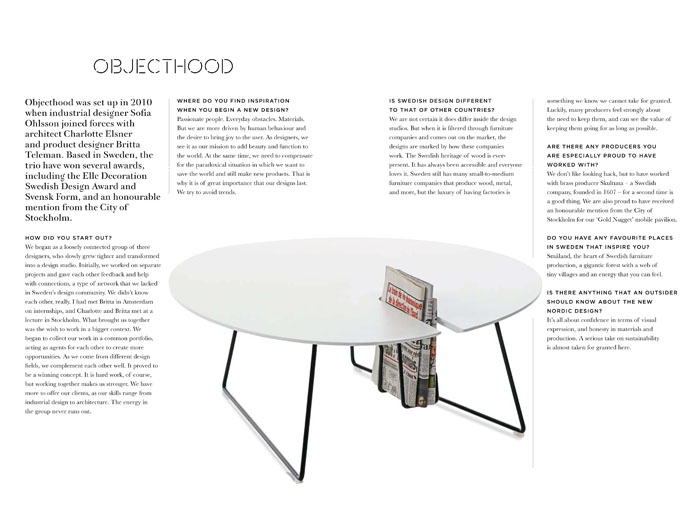 Published In The Book "New Nordic Design"
OBJECTHOOD has a full spread in the book "New Nordic Design" by Dorothea Gundtoft, from Thames & Hudson. An honor!
CLIENTS: