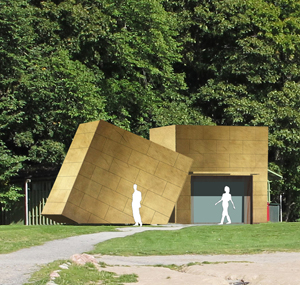 Charlotte Elsner and Cecilia Dreyfert of Objecthood Design Team have been awarded an honorable mention in the City of Stockholm's architecture competition "Mobile Pavilions." From the jury: "An interesting solitaire, an object with distinct shape. As a showroom or an exhibition hall the pavilion works beautifully. "
The competition was initiated by the City of Stockholm in cooperation with the Swedish Association of Architects. The aim was to develop a prototype for the city's smaller buildings, such as hot-dog stands, terraces and information booths. It should revitalize the city's public spaces with inspiring possibilities, functions and aesthetics.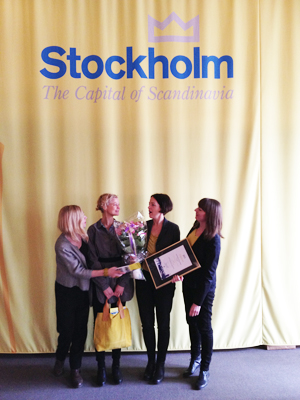 To read more, see the Stockholms Stads home page (The information is in Swedish).